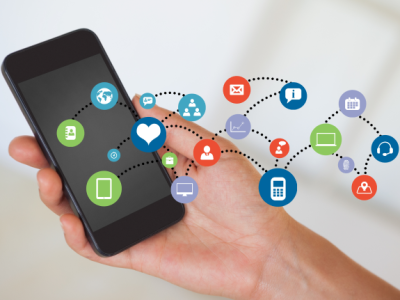 Formerly know as Ask Online Solutions
8 years, 350+ Projects, and 200+ Happy clients.
When you connect with us, you get expertise, experience, and solution for your digital requirement. 
Formally known as Ask Online Solutions (Brand name of MnH Technologies Pvt Ltd)
We provide digital solutions to our clients. Just ASK FOR IT.
From a small one-page website to complex business automation, we deliver digital solutions as per our client's requirements. We worked with many domains including Travel, hospitality, health, food, electric & electricals, non-profit organization, education, and many more.
In the current market scenario where competition is getting fierce with each passing day, MnH Technologies will help you embrace and leverage the latest technologies. Our team would work on your ideas and would execute them in a way that the end result comes out to be better than what you conceived.
No matter how big or small your firm is, we can help you to get cutting-edge digital solutions to transform your business and get the maximum out of your resources.
We are LISTENER, We carefully understand our client's requirements, market status, and what helps them to move 2 steps ahead of the competition. 
We are not focused on what we can do, we are more eager to know what you need from us. Our team will coach you on "What you need now and what will be your requirement in the future" as per your business's current status, and market requirements. 
With more than 8 years of experience with websites, e-commerce stores, mobile apps, and customized web applications design and development services, we have delivered 300+ projects for various domains.
We are committed to offering you the best; we will work towards it till we see that beautiful sunshine smile of satisfaction on your face!
Browse through our website to know more about our work. Our unlimited creativity and diverse experience working in the industry are what make us a pioneering company.
Allow us to be a part of your success story. We guarantee that we will serve you to your complete satisfaction. Most important, we offer highly competitive services at cost-effective prices. Hire us, if desire nothing less than the best. We will be more than happy to serve you! Contact us now!
Our Project Development Flow
Draft Solution & Approval
Development - Agile scrum methodology
Choose Us?
Several resions but most important "We deliver your expectaion"
Team MnH Technologies is focused on deliver your vision into product. Rest assured quality, bug free and cutting edge technology is in our blood.
Ask online solutions has proven its value by delivering fast and bulletproof web site builds! An intelligent and true agency! I recommend them it to all fellow designers!

"I recommend Ask Online Solutions for your website needs. Their customer service is great. Their development team was able to provide the solutions that I requested in a timely manner. My partner and I are happy with their work!"
What Client Say
It's your words that give us confidence to serve your better every time
Explore More