"Generally speaking, the fixes are very welcoming and well done for a good job."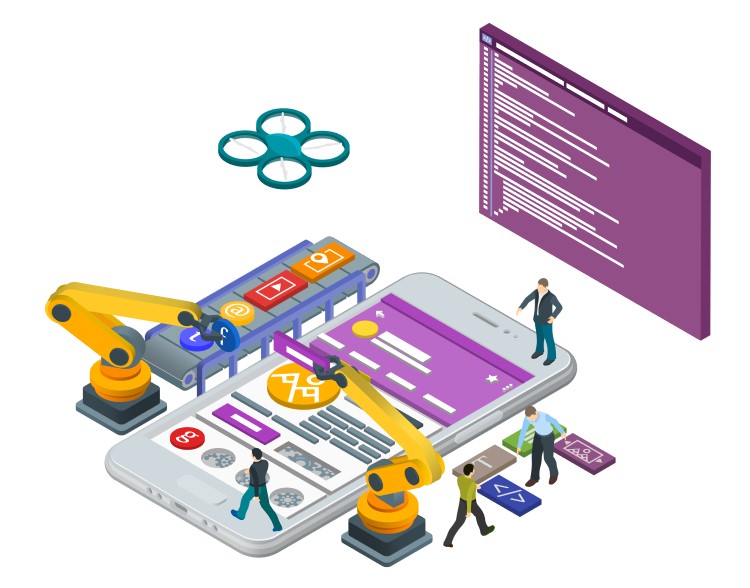 MnH Technologies team works closely with clients to identify business needs, hurdles, market requirements, and possibilities to deliver a high-performance mobile app.


From designing prototype to delivery of the application, We make sure to provide world-class technical assistance to our clients to receive high-end products for their business needs. Our mobile app development experts build custom strategies and make mobile apps to deliver the maximum output for client's business.


While thinking of a mobile app, clients need to understand what kind of app fits there requirements and choose the optimal way to get a robust solution.


1. Native Mobile app – Developed with core development platform of Android and iOS technology


2. Hybrid Mobile App – Developed with a combination of HTML, JavaScript, and CSS under native app cover. Fast to build and cost-effective


3. Progressive Web Apps (PWA) – PWA apps are web applications that look and run like mobile apps. These apps are developed with a combination of web technology and JavaScript and give a seamless experience to users.
Accelerate Your Business With Correct Mobile Application
Mobile apps help a business to grow faster but, what kind of mobile app does your business need?
Identifying the right kind of mobile app development platform and MVP (Minimal Vital Product) are basic questions for any business looking forward to getting a mobile app.  A nonbiased technical assistant and expert team suggestions help to take the correct decisions.
MnH Technologies team is ready to answer all your questions and give your a better understanding of all kinds of mobile app development platforms, their pros, and cons so you can move ahead in the correct direction to get a handy product for your customers.  
Native, Hybrid or PWA? Ask Us
MnH Technologies high skilled and experienced Mobile App development team helps you with the complete mobile app development life cycle, Mobile app development and deployment process, business requirement analysis, and custom-trailed solutions. 
With a showcase of the solution prototype, the flow of the application, and possible upgrades in the future we give you a complete vision of your mobile app. Our mobile app development team work hard to meet all expectations of the client to deliver a vital product at the same time make it pocket friendly.